Seven days to double your donation and electrify healthcare in rural Kenya
Lack of energy in rural clinics in Kenya
In Kajiado West, an extremely poor area in southern Kenya, many rural health clinics are off-grid and in a poor state of repair. Without access to a reliable supply of energy, the services they can offer are limited.
Without lighting, the clinics can only operate in daylight hours. And without reliable cold storage, they struggle to provide routine vaccinations and treatments that need to be stored at a low temperature.
The energy gap in these clinics can result in serious and sometimes fatal health risks for the communities they serve. It increases risks for women during childbirth and contributes to deaths from preventable and treatable diseases.
A solar-powered solution
Through our new project, Clean Energy for Health in Kenya, we aim to transform this situation in four clinics in the most urgent need in Kajiado West. This will improve healthcare for up to 25,000 Maasai people who rely on their services.
Working with local government and clinic staff, we will install solar energy systems in four priority clinics and remedy gaps in the energy-enabled equipment available to them, such as clinical grade refrigeration.
To ensure the long-term sustainability of the solar energy systems, we will train clinic staff to manage the systems with local government support. And to ensure the uptake of new services, we will support health awareness-raising activities across the surrounding communities.
Will you help us raise the funds needed to kick-start this project?
We are taking part in this year's Big Give Green Match Fund to raise funds for this much-needed project. And we need your help to hit our £40,000 target!
By donating through the Big Give Green Match Fund, your donation to our Clean Energy for Health project in Kenya can achieve twice the impact. For seven days, from midday on Friday 22nd April until midday on Friday 29th April 2022, any donations you make through the Big Give website will be doubled (until we hit our £40,000 target).
---
Countdown until the Big Give Green Match Fund closes!
The Big Give Green Match Fund, and the opportunity to double your donation, will close in:
[wpcdt-countdown id="13940″]
---
What is the Big Give Green Match Fund?
The Green Match Fund is a match funding campaign for charities that are working on environmental issues as part of their core mission. The campaign launches on Earth Day and for seven days, it offers supporters of participating charities the opportunity to have their donation doubled on theBigGive.org.uk.
---
We have already secured a £20,000 pot of match funding, through pledges from The Reed Foundation and international law firm HFW, but we need your help to unlock it!
With each donation made via theBigGive.org.uk during the week of the campaign (22nd – 29th April 2022), a donation of an equal amount will be released from our match funding pot.
This means that we need to raise online donations totalling £20,000 to unlock the full £20,000 in our match funding pot. If we succeed, we'll achieve our target of raising £40,000 to transform health through clean energy in Kenya.
Can you help us unlock the match funding?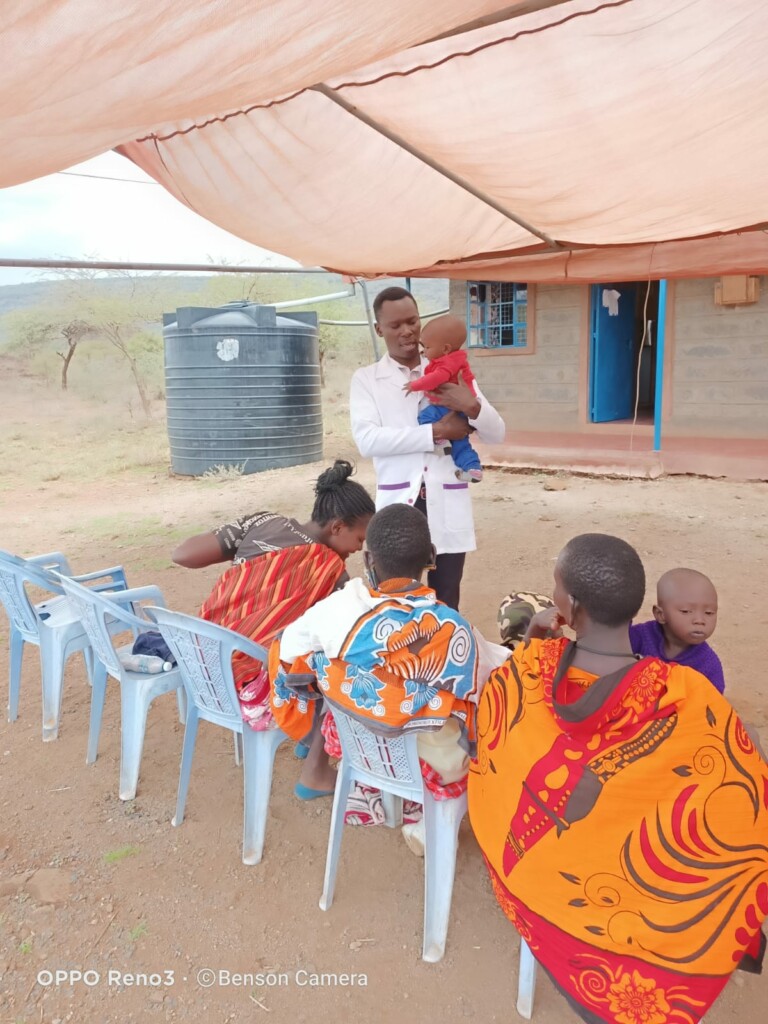 ---
Why access to energy is so important in a healthcare setting
Josephat Metui is a Clinical Officer at Torosei Clinic, located in a remote village in Kajiado West. At 7:30am every weekday, Josephat starts his day by taking a drug inventory. The nearest pharmacy is 83km away, so the daily stock-take helps confirm what kinds of ailments and how many people the clinic will be able to treat each day.
"Even though Torosei Clinic has a large catchment, we don't keep a large stock of drugs due to lack of electricity," says Josephat. "We have a refrigerator that runs on gas, but this results in a lot of spoilage, especially of vaccines, when we can't refill the gas. The nearest gas station is also 83km away."
Torosei Clinic, like many other clinics in Kajiado West, does not have access to a reliable source of energy. It is one of four priority clinics that, with your support, will receive access to solar power and energy-enabled equipment as part of our Clean Energy for Health project in Kenya.
By donating to our Big Give Green Match Fund this month, your support will help:
1. Create bespoke solar energy systems to meet the needs of four priority health clinics
These systems will be designed to enable the clinics to offer a range of essential services, including:
Ensuring that lighting is available in all clinic rooms and areas, so that emergency and maternity care can be offered outside daylight hours.
Ensuring that energy-enabled maternity equipment is available and operational.
Ensuring that routine vaccinations, refrigerated medicines and other lifesaving and energy-dependent treatments, such as nebulisation, are supported by a reliable energy supply.
2. Provide training to ensure the long-term sustainability of the solar systems
Clinic and county-level staff will receive training in basic system operation and maintenance, as well as health and safety relating to the solar systems. This will enable them to oversee the systems' operation on a daily basis. We will also build a relationship between the clinic staff, Department of Health and the solar contractor, to ensure warranty provisions are honoured by the contractor and to identify local technical providers who can provide support as and when is needed.
Building on the relationship already established with the County Department of Health, we will support clinic staff to advocate with local government counterparts to include funds in their operating budgets to pay for any maintenance or repairs of the solar systems, especially where these are outside the warranty provided by the technical contractor and are necessary for the long-term sustainability of the system.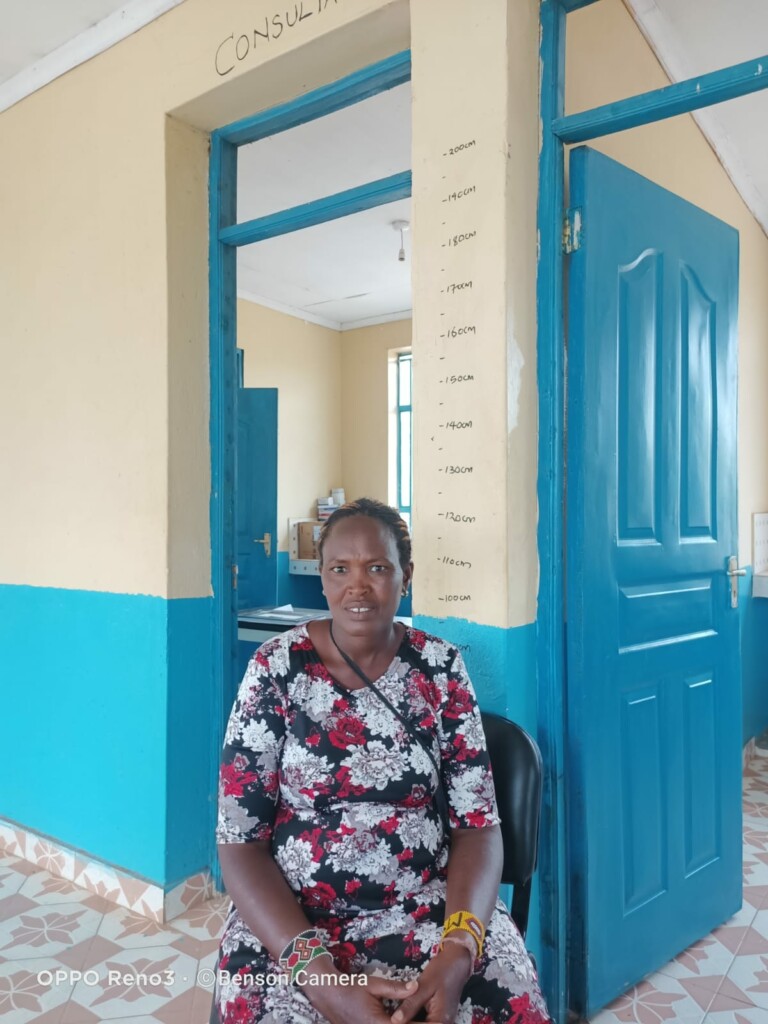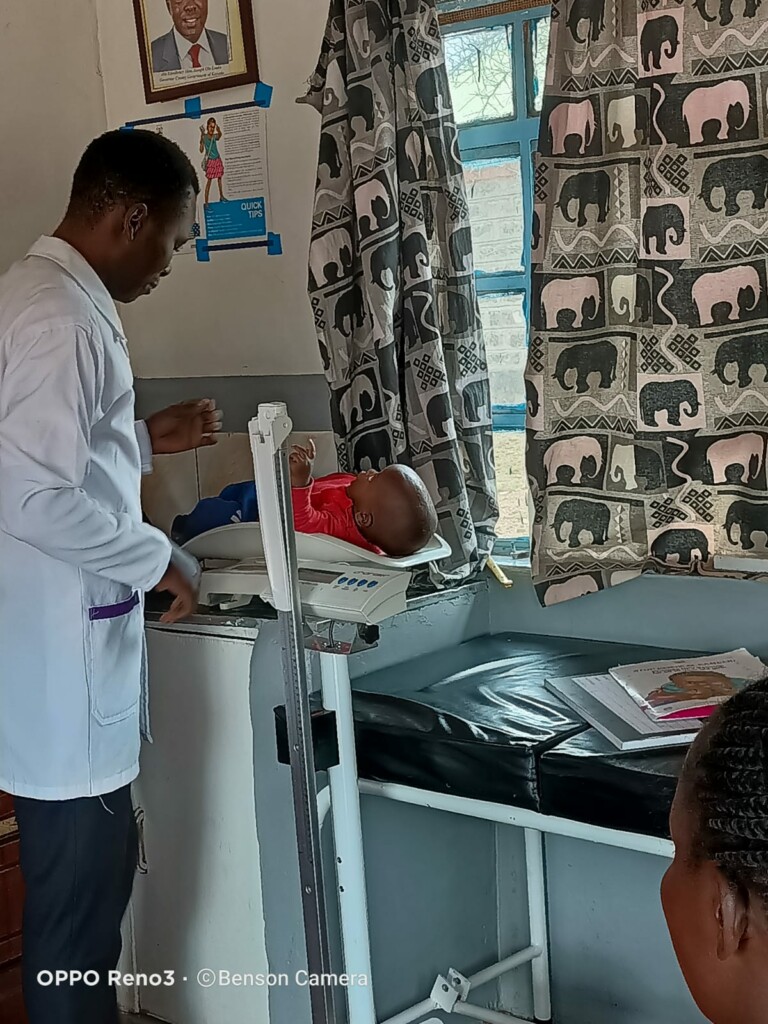 3. Raise community awareness and increase uptake of health services
We will work with clinic staff and local health promoters to ensure people from the communities surrounding the clinics are aware of the newly available services and make good use of them.
Information about the services will be shared within the clinics and through outreach activities in the communities, including the celebration of international health days. This will include providing information on routine vaccinations, child-health and nutrition, maternal health and HIV prevention, as well as information about the new services and encouraging people to attend the clinics at key moments.
Jared Otieno is the Clinical Officer in charge of the remote Ilkilorit Clinic, located in Kajiado West. The clinic is off-grid and has no reliable energy supply. It serves almost 4,000 people, many of whom have to walk for up to 25km to reach the clinic.
Jared told us about some of the challenges poor energy access creates, particularly for women during childbirth.
Without electricity, the clinic is only able to open during the day. Many women who go into labour in the evening therefore tend to stay at home. In this situation, the expectant mother is usually supported by a traditional birth attendant. Unfortunately, when things go wrong, traditional attendants may not have the skills and resources to cope. Jared told us that babies born in these circumstances are at much greater risk of dying than babies born with good medical support.
Jared's clinic also offers well-baby services. These regular check-ups include advice on nutrition, examination for common illnesses and disease, routine vaccinations and growth and development monitoring. He told us, "In-terms of effectively delivering these well-baby services, there has been one major challenge and that is the lack of electricity."
With your support this April we can ensure that Jared's clinic, along with three other priority clinics, receive access to solar power and energy-enabled equipment as part of our Clean Energy for Health project in Kenya. So please, don't miss out on this opportunity to double your donation and fund this project.
---
Double your donation today
You can donate to our Green Match Fund campaign from midday (BST) on 22nd April. Remember, only donations made via our Big Give campaign page will be eligible for the match funding.