Creating a sustainable world starts with you
Whether you are young or old, a classroom or a business, a sprinter or a couch potato, there is always something you can do to help raise funds and awareness to help create change in the world! Explore below and find the best way for you to fundraise in our mission to improve lives through renewable energy.
Raise funds, (em)power families
Learn about how you can start your own fundraiser – be it a bake sale or collecting donations for your wedding in lieu of gifts – using our online donation platform. We also have resources to give you ideas and get you started!
Run, bike, swim, change lives
Here at Renewable World, exercise and fresh air are passions of ours. The same goes for many of our supporters – we have quite the collective competitive spirit!
We coordinate with many races to offer spots in marathons, triathlons and other races to those who wish to compete and raise funds for Renewable World in the process.
We also have our own hybrid event each year – Earth Wind & Tyre – cycle 100 miles in person or virtually. Learn more below!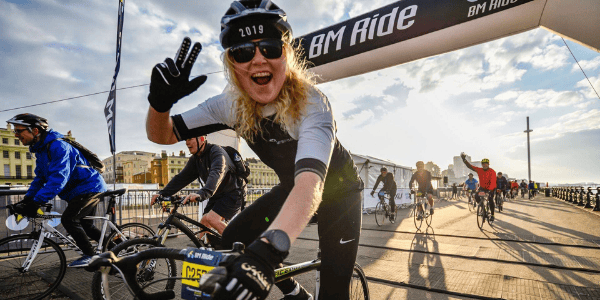 Work hard, fundraise harder
Is your company looking for a way to contribute to solving the energy and climate crises? Learn more about our fun and engaging ways for employees and businesses to make an impact.
By working together, we can deliver extraordinary transformational change.
Header image courtesy of: Kirstin Lau Photography. Challenge event image courtesy of: Shahid Chohan Photography.