People, power, partnership
The way we work is unique. Yes, renewable energy technologies are important for a sustainable planet. However, empowered people are critical to the longevity and effectiveness of those technologies. Because of this, we aren't only technology experts ,we are also people experts.
What we do
We focus on four inter-connected areas where we believe we can achieve the greatest impact in transforming lives and tackling climate change through clean energy.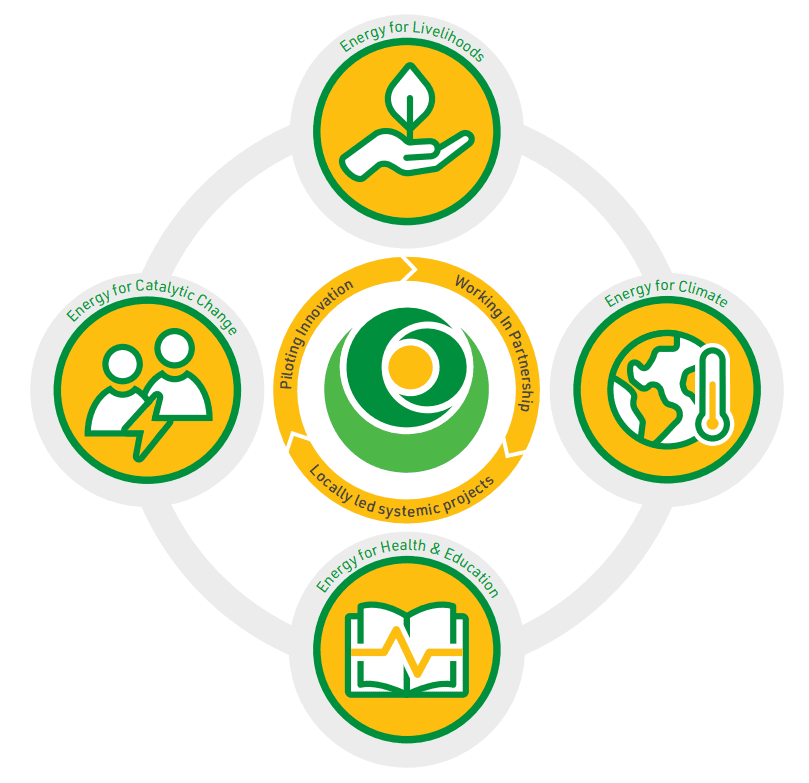 How we do it
We install a range of locally sourced, small scale renewable technologies to provide the energy and water that communities need. Renewable energy technology has been developing fast over the last decade, becoming more affordable and accessible.
Our role isn't just about testing new innovations. It's about making sure communities can tap into established tech and harness it effectively, to meet their needs