Tune in to BBC Radio 4 on 12 March to listen to our appeal
We are delighted to announce that actress and Renewable World supporter Amita Suman will present our BBC Radio 4 Appeal this March to raise vital funds for our work to transform lives through clean energy.
The appeal will be broadcast on BBC Radio 4 on Sunday 12 March at 07:54 and 21:25, and again on Thursday 16 March at 15:27. It will also be available online on BBC Sounds from the Sunday morning.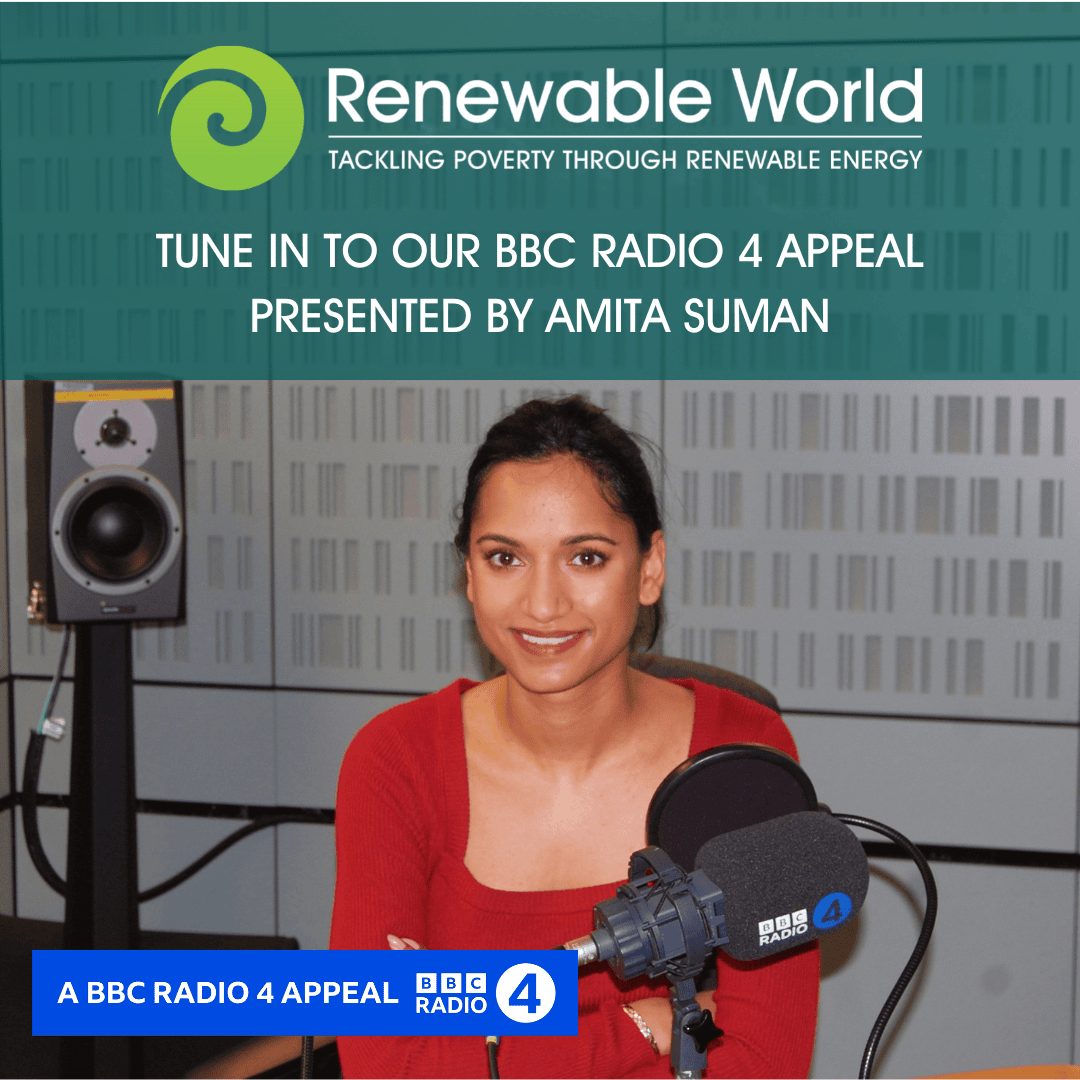 ---
Amita Suman and our appeal
Amita Suman is a Nepal–born British actress, best known for Netflix hit show Shadow and Bone (2021), Doctor Who (2005), and The Sandman (2022). Amita was born in Nepal, in a remote village in the south of the country in Parsa District, and moved to Brighton in the UK when she was seven.
During the appeal, Amita will speak of her own experience growing up in Nepal and share the story of Sumitra, a 14-year-old girl from rural Nepal whose education is being disrupted because of poor water access at home and at school.
Amita will also emphasize the importance of solar-powered water lifting systems, which provide a sustainable and efficient way to pump water several hundred metres uphill to remote communities like Sumitra's.
The funds raised through our BBC Radio 4 Appeal will help lift safe and clean water to more hilltop communities and schools across Nepal.
Amita says:
"It's easy to take water for granted here in the UK, but having grown up in a tiny Nepalese village with no water, no plumbing, and no electricity, I know just how much of a difference this appeal will make to hundreds of people who are being left behind. Renewable World are a fantastic charity to support, having already brought clean water to 20,000 people and 20 schools in Nepal, so I couldn't feel more passionate about asking people to support this appeal." – Amita Suman
Listen to Amita Suman in the video below and find out why she is proud to support Renewable World:
---
Listen, share and support
Please help spread the word and encourage your friends, family and colleagues to tune in. More updates and announcements will follow on social media and via email as our broadcast date draws closer.
Don't miss our BBC Radio 4 Appeal presented by Amita Suman. Remember to tune in to BBC Radio 4 on:
Sunday 12 March at 07:54 and 21:25
Thursday 16 March at 15:27
Or listen online (from 12 March)