Follow their epic journey as they take on the GB Row Challenge in aid of Renewable World
Last year we introduced you to All Systems Row, a group of six women with ages spanning from early 20s to mid-60s, who are taking part in the 2022 GB Row Challenge. They will complete an unassisted and non-stop circumnavigation of Great Britain in a 10-metre rowing boat relying solely on solar power.
As well as undertaking this incredible challenge, they aim to raise a whooping £9,000 for Renewable World, which will support our work to bring off-grid renewable energy solutions to remote communities in Nepal and Kenya.
They will be setting off for their challenge on 12 June 2022 from Tower Bridge in London and with just three months to go, we want to update you on their progress in preparing for their challenge and in raising funds for Renewable World.
---
Their training
Skipper Jess said "Our steady and progressive preparations of last year have now really ramped up several gears and the time that we are each investing in getting ready for the immense challenge that lies ahead of us has exploded beyond what we had ever imagined.
We have dragged ourselves out of bed for pre-dawn training all through the winter on the rowing machines and are delighted to be back on the sea in an ocean rowing boat for some more realistic training with the challenges of the natural elements: wind, waves, darkness and rain instead of electric lights and mirrors in the artificial gym environment. We are satisfied that we have made good use of the winter months though to complete all the requisite training. Our brains are buzzing with remembering key radio channels and various knot configurations.
We've continued with our monthly team building and psychological resilience sessions with our coach Julian Roberts, who has helped us gel as a team, learn to trust one another, communicate more effectively, face our fears and develop coping strategies that we will need to draw upon when we hit low points. During the build up to Storm Eunice we spent four days on a sailing boat crossing the Solent back and forth multiple times working together as an effective and cohesive unit and honing our skills."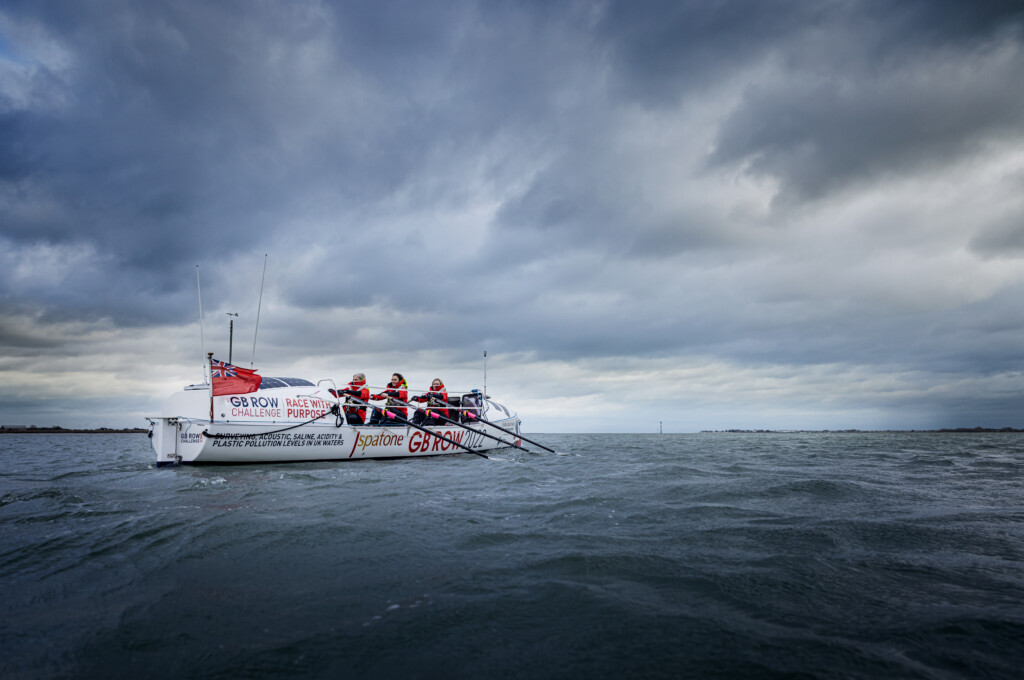 ---
A new team member
They had a change of crew member and are proud to welcome Fiona, aged 62, onto the team. Originally from Kent, Fiona lives in Brighton, Renewable World's home. Fiona's lockdown achievement was to receive the British record for indoor rowing for the marathon distance (42,195m) for her age group in August 2020. Fiona said "I am so happy to be part of this amazing team of women." Jess also said: "We have such richness and value from this diversity and are enjoying learning from one another and supporting one another. Despite the hard work and mammoth effort, we are definitely having fun."
---
The next steps
Jess said "The final countdown really has begun with only three months to go before we leave London on our record-breaking attempt to circumnavigate Great Britain non-stop and unassisted.On 22 April, we will be heading to Plymouth to start a five-day row eastward to test out everything that we have learned and have a mini run through for the real expedition less than seven weeks later. There is still much to rehearse and fine tune, but we are definitely becoming more skilled and aware in readiness for the race itself."
---
Their journey raising funds for Renewable World
For the past ten months, the crew has been raising money for Renewable World, with over £1,700 raised so far. The team is hoping to reach their fundraising target by the time they complete their challenge, which will hopefully last 35 days, and all funds raised will be used to support our projects in Nepal and Kenya.
Their fundraising will have a significant impact. With the total raised to date, they have already fundraised enough to cover the cost of constructing a water reservoir tank and taps in one school. If they hit their £9,000 target, that could pay for the hardware required to upgrade one school's hygiene and sanitation facilities, including a water tank, taps, water filter, toilets and a menstrual pad disposal system. Both of these measures would help ensure that education is no longer disrupted because of a lack of water for students like Deepa Khatri.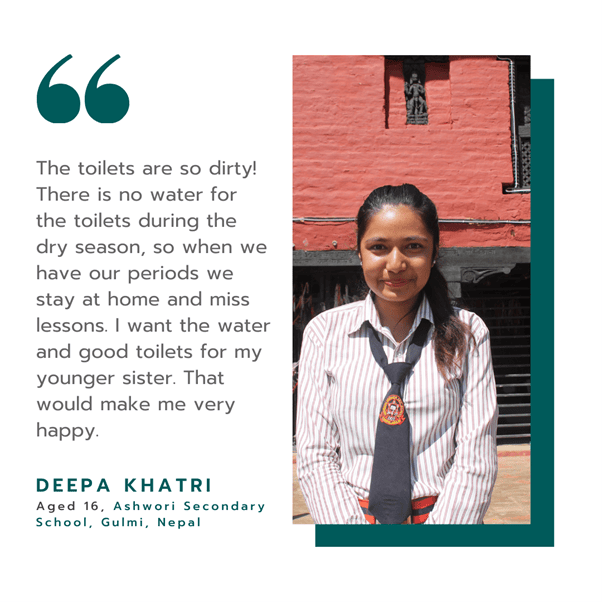 ---
All of us at Renewable World wish the crew luck on their challenge – it will be a memorable journey and we will be cheering them on!
We are incredibly thankful for their fundraising efforts in helping us (em)power communities forward and create brighter futures in Nepal and Kenya.
Please join us in following their journey:
Instagram: @allsystemsrow
Facebook: All Systems Rhttps://www.facebook.com/AllSystemsRowow
Website: www.allsystemsrow.co.uk If you would like to support their fundraising challenge, you can make a donation here