An epic Rowing Challenge in Aid of Renewable World
I was very excited when Jess and Charlie's email landed in my inbox in May this year. They told me how they, along with four other women, were planning to take part in the 2022 GB Row Challenge race. This would mean completing an unassisted and non-stop circumnavigation of Great Britain in a 10-metre rowing boat relying solely on solar power. And they wanted to carry their challenge out in aid of Renewable World.
We are delighted that Jess, Charlie and their team – otherwise known as All Systems Row – have chosen to support Renewable World through this incredible challenge. They are hoping to raise £9,000 to support our work to bring off-grid renewable energy solutions to remote last-mile communities, (em)powering them to achieve sustainable and resilient lives.
Here is an introduction to the team, the challenge and why they chose to support Renewable World.
---
The Team: All Systems Row
All Systems Row is a team of six accomplished and professional women from the South Coast of England. The team consists of Skipper: Jess Plail, First Mate: Steph Toogood, and Crew: Charlie Cooper, Lia Evans, Andrea Harwood and Sophie Harris.
Despite a combined 26.6 years of rowing experience between them, none of these six determined women have ever taken on a challenge like this before. For the All Systems Row crew, this will surely be the challenge of their lives.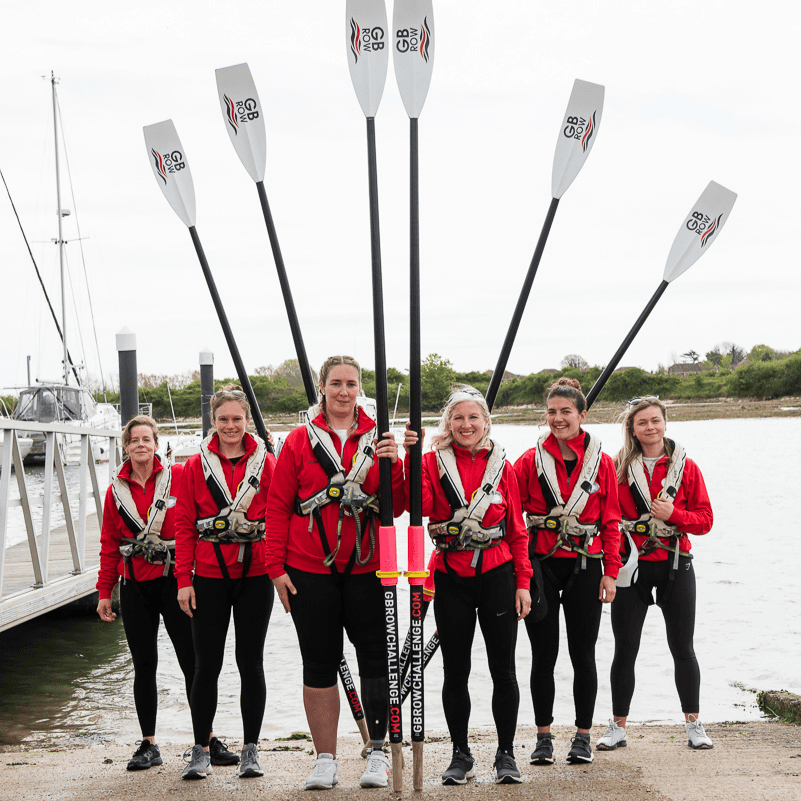 ---
The Challenge: To Row Around Great Britain
The GB Row Challenge is described as the world's toughest rowing race. Participating teams row over 2,000 nautical miles, unassisted and non-stop, in a bid to successfully circumnavigate Great Britain.
The race requires much more than just strength, stamina and endurance. To be able to successfully circumnavigate Great Britain, teams need to understand navigation and the sea's tidal flow. They will be rowing against changeable winds and fast turning tides, with the added challenge of having land in sight for much of the race, but never being able to touch it.
To date, there have only ever been six successful circumnavigations of Great Britain in a rowing boat, and only one female crew (with four members) has completed the GB Row Challenge. All Systems Row will be the first female crew of six to circumnavigate Great Britain and they are aiming to set a new World Record for the fastest female circumnavigation. Their challenge will start on 5th June 2022 and they are hoping to complete it in 35 days!
The race starts at London's iconic Tower Bridge. They will row down the Thames, around the coast of England, Wales and Scotland in a clockwise direction, and then back up the Thames to Tower Bridge.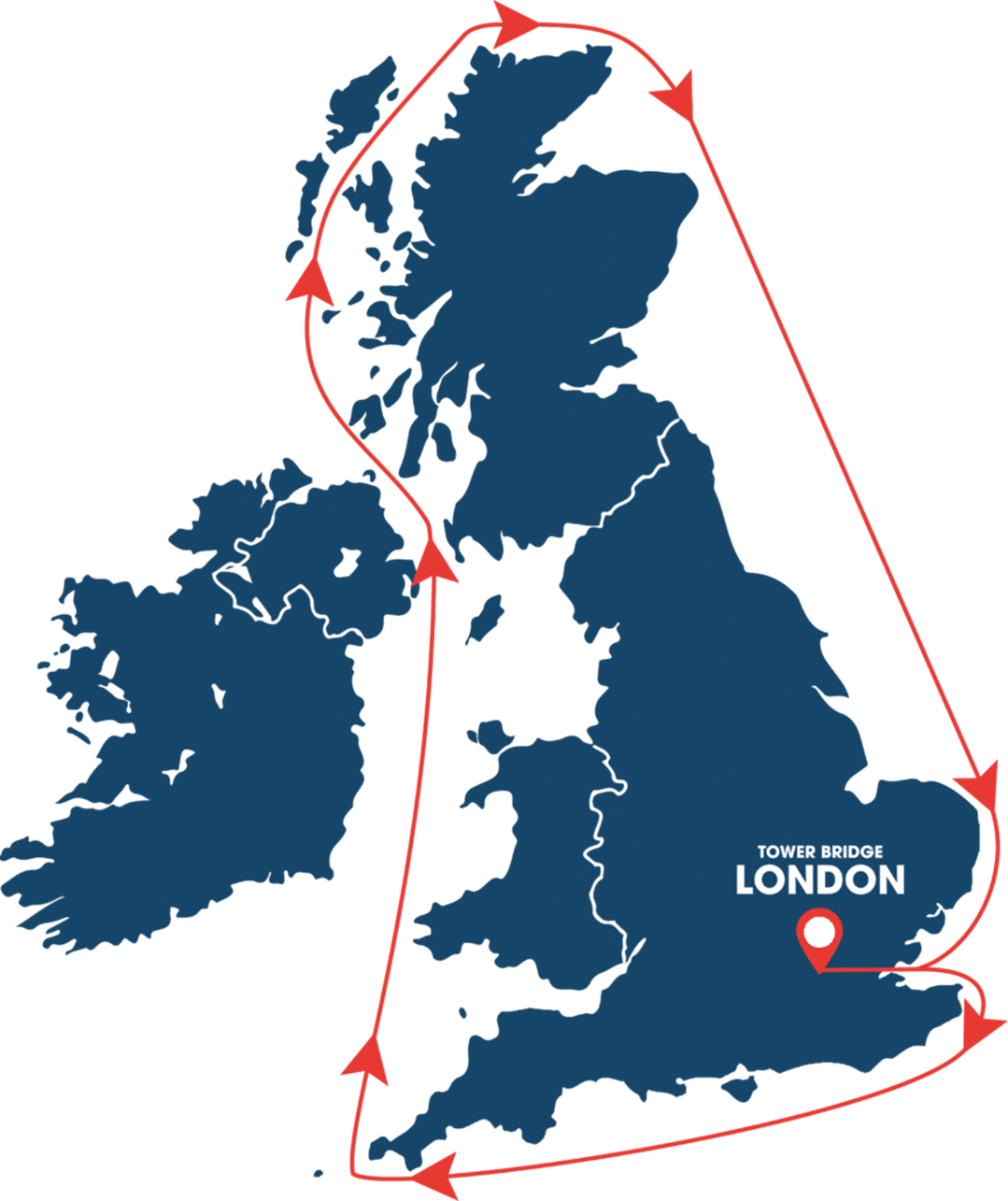 During the challenge, All Systems Row will be pushing their bodies and minds to the limit. Weather and tide permitting, they will row around the clock, following a rota of two hours on and two hours off. They will endure sleep deprivation, dehydration, severe weather and over 10-foot waves. In short, testing themselves to their physical and emotional limits.
---
The charity support: Why They Are Passionate About Helping Renewable World
All Systems Row are proudly supporting Renewable World as their chosen charity for this challenge. They chose to support Renewable World because they all share concerns over the rapidly changing global climate and recognise that the need for renewable resources will help support communities for many years to come. In supporting Renewable World, the team feel they are able to make a small contribution with long lasting effects.
As well as raising vital funds for Renewable World's projects in Nepal and Kenya, the crew also aim to highlight the importance of renewable energy sources in tackling global climate change. They are very aware of the ever-increasing demand on the world's resources, and that we are in a race against time to find ways of making renewable energy readily accessible to all. During the challenge, All Systems Row will be relying solely on solar power to operate their on-board electrical systems, therefore leaving a minimal carbon footprint.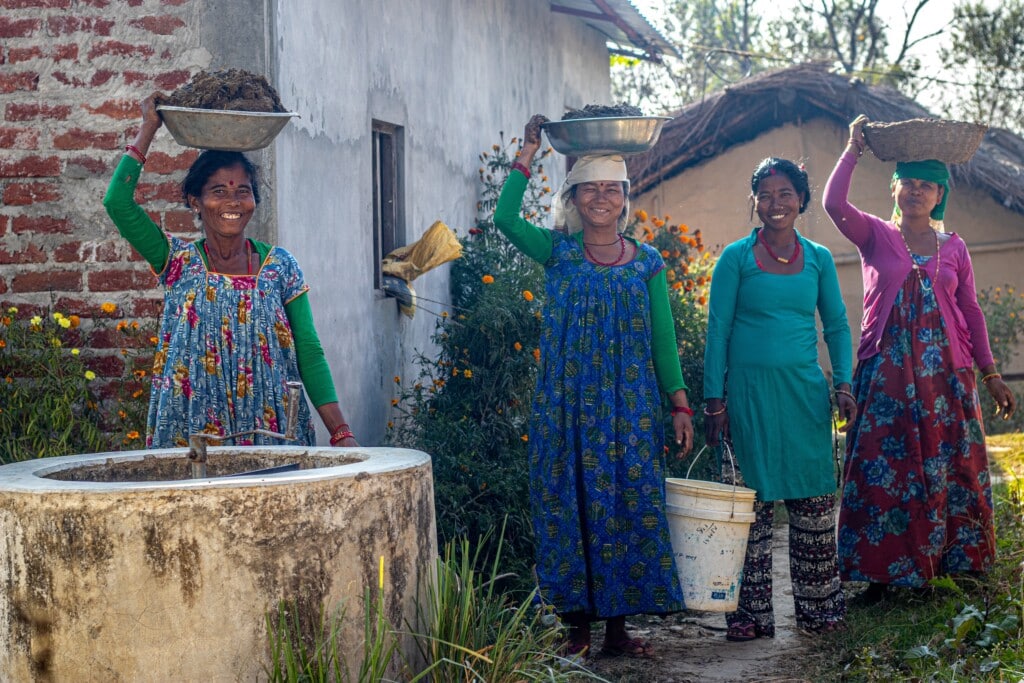 ---
This is just the start of the journey for the All Systems Row crew. They have a full training schedule ahead of them (as well as full-time jobs!) to ensure they are ready to take on the challenge next June. Recent training accomplishments include their first night sleeping on the boat, covering a distance of 50km and putting their new navigation skills into practice.
I hope you will join us in following them on their journey:
If you would like to support their challenge, you can make a donation here.