Introducing New Bronze Sponsor ENERCON
As a pioneer of wind energy technology and a partner of the energy transition, ENERCON specialises in the turbine and technology development, production, sales and servicing of onshore wind turbines. Pursuing its mission of 'Energy for the world', ENERCON has driven sustainable energy generation from onshore wind since 1984. Thanks to its innovative wind energy converter technology, high quality standards and a total installed power of 57.19GW (31,456 turbines installed as at 04/2022), it is one of the world's leading manufacturers.
We are delighted to welcome ENERCON on board and to have them sponsor the event for the first time.
---
Why Earth Wind & Tyre?
This will be ENERCON's first year participating in and sponsoring Earth Wind & Tyre. ENERCON Western Europe are sponsoring an international team of nine participants, from across the UK, Ireland and France.
Emer Martin, ENERCON's Communications Officer Western Europe, told us why they chose to get involved. "We have chosen to participate in Earth Wind & Tyre for a few reasons. First and foremost, to support the vital work that Renewable World does to provide renewable energy solutions for communities living in difficult to reach and low-income areas around the world. The event will also be a nice opportunity to meet with other organisations and people who share our interest in providing renewable energy across the world. Additionally, our team loves a challenge – Earth Wind & Tyre will certainly provide that!"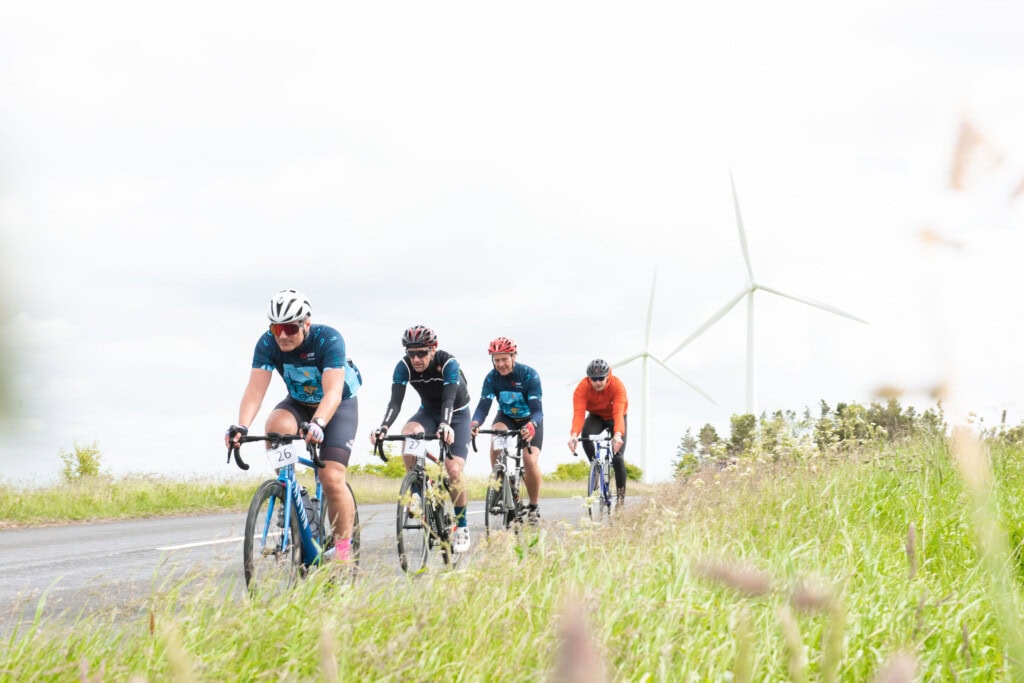 ---
Support for Renewable World
Renewable World's mission is closely aligned with the vision of ENERCON and their Founder, Aloys Wobben, 'Energy for the World'.
As such, Emer says "we are delighted to support this non-profit organization who lead the way in ensuring that those living in remote energy-poor communities to develop affordable and innovative renewable energy solutions that service families living without any means of safe and reliable power."