Celebrating 10 years of dedication to sustainable change
On Thursday 6th December, we launched our 10-Year Impact Report, documenting 10 years of using renewable energy to empower energy-poor communities.
The evening, presented by TV/radio personality Gethin Jones and hosted by international law firm HFW, reflected on our achievement of reaching 39,361 people through renewable energy since we began our mission in 2008.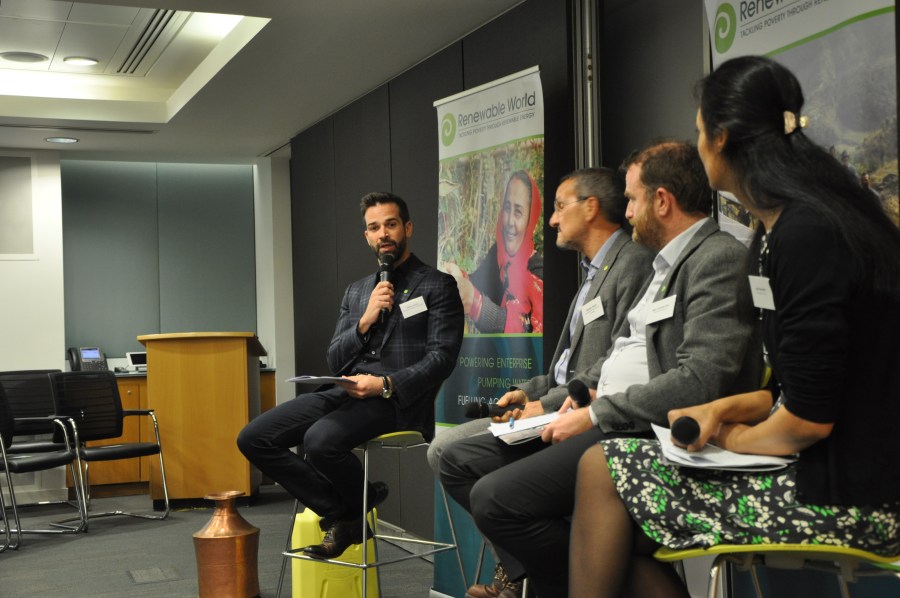 Opening the evening, Gethin observed, "In the UK, we take energy for granted. We're able to turn a tap for water or flick a switch for light, but all over the world people struggle without access to these daily essentials."
Today, over a billion people around the world still lack access to electricity, with 77% of them living in rural areas. Many of these communities are very remote, with no hope of being connected to the national grid. With water access often also difficult, life can be hard – especially for women and girls who typically walk long distances to fetch water for their families.
Matt Stubberfield, Chief Operating Officer, explained, "Our 10-Year Impact Report demonstrates that renewable energy can tackle poverty and do so sustainably. Through improving access to energy with technologies like solar/wind microgrids and solar-powered water pumps, we support the socioeconomic development of entire communities in hard-to-reach places."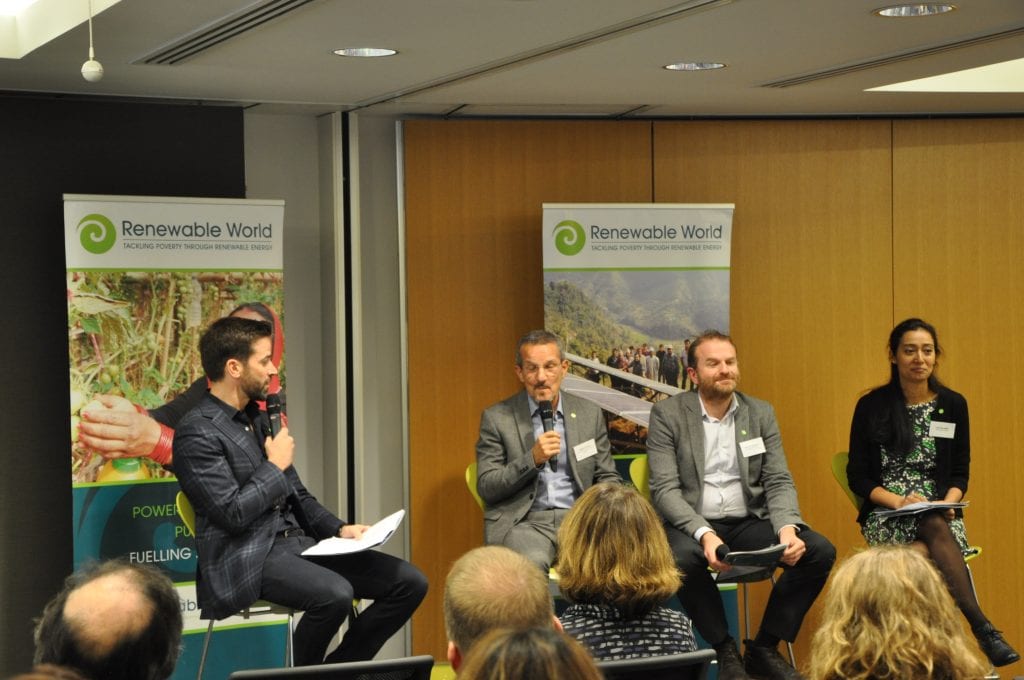 Former Head of Renewable World Nepal, Lata Shrestha, added, "Through our work over the last 10 years, we know that people need energy to pump water, power businesses and improve their day-to-day life. Our 10-Year Impact Report shows how we've been able to provide life-changing support to catalyse change in communities all over the world, from deep within the rainforests of Nicaragua to the sky-high peaks of Nepal."
This 10-year milestone saw us celebrate our progress of reaching nearly 40,000 people, but there remains a lot more to do. We've set our sights on a new target of reaching 100,000 people by 2022. Our vision: a world where renewable energy is readily accessible to all, helping to end extreme poverty and reduce climate change. Achieving this vision will be difficult, but with your help we will succeed.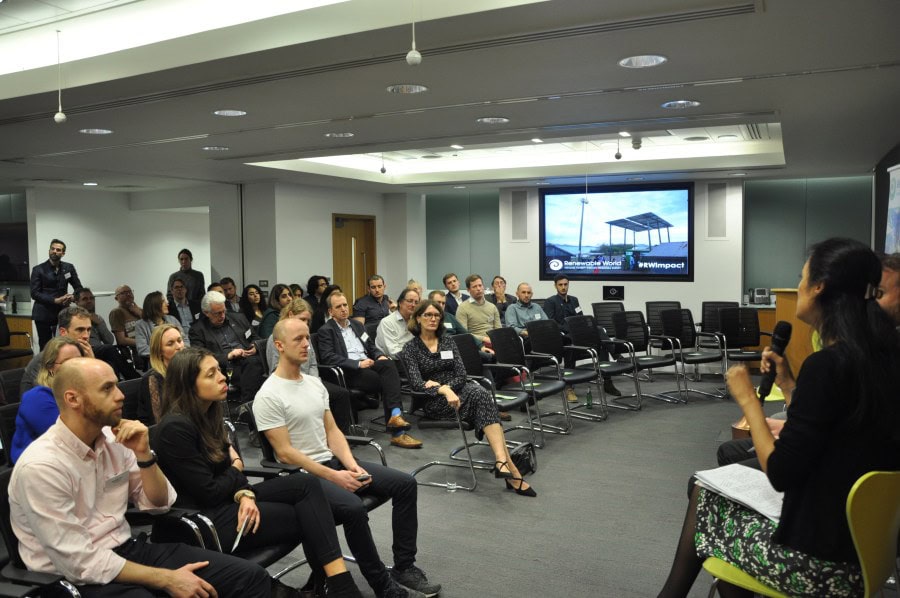 Stephen Balint, Chair of Renewable World, commented, "We owe our success to all the organisations and individuals who have had the faith to donate roughly £5 million to support our mission so far. We hope to bring even more vital renewable energy infrastructure to the people who need it the most. With the existential threat of climate change looming ever closer, it's essential that Renewable World keeps promoting a sustainable development pathway that others can follow."
Access our 10-Year Impact Report here.