Gethin Jones and Acre Properties take on a Tough Mudder challenge
1 great idea, 28 heroic participants, 1 celebrity ambassador, 2 strictly stars, 1 superhero, 5 long miles, 12 gruesome obstacles, 13,000 pounds, 1 happy trustee!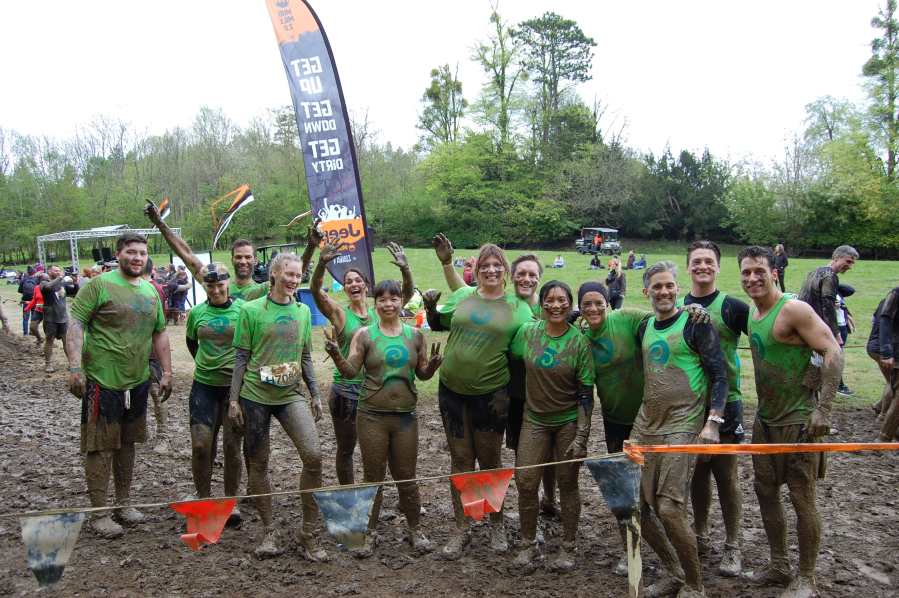 Despite varying levels of fitness and fear, the entire Acre Properties gang arrived for our early morning coach with two things in common – their team spirit and unwavering enthusiasm.
You're only as strong as the weakest member of your group and they remained as one, despite the cold. Gethin Jones took charge (nothing new there!) and together with dancing pro and gym fanatic Gorka Marquez, stayed at the back to provide physical and psychological support for those finding it the toughest. The course ends with Everest, a 15ft/2m high slippery wall. The sight of the day had to be Geth hanging down the wall, held only by his ankles, so he could help one of the shorter members of the team with strapped up sore knees, to get over the wall. What a gent!
Behind you all the way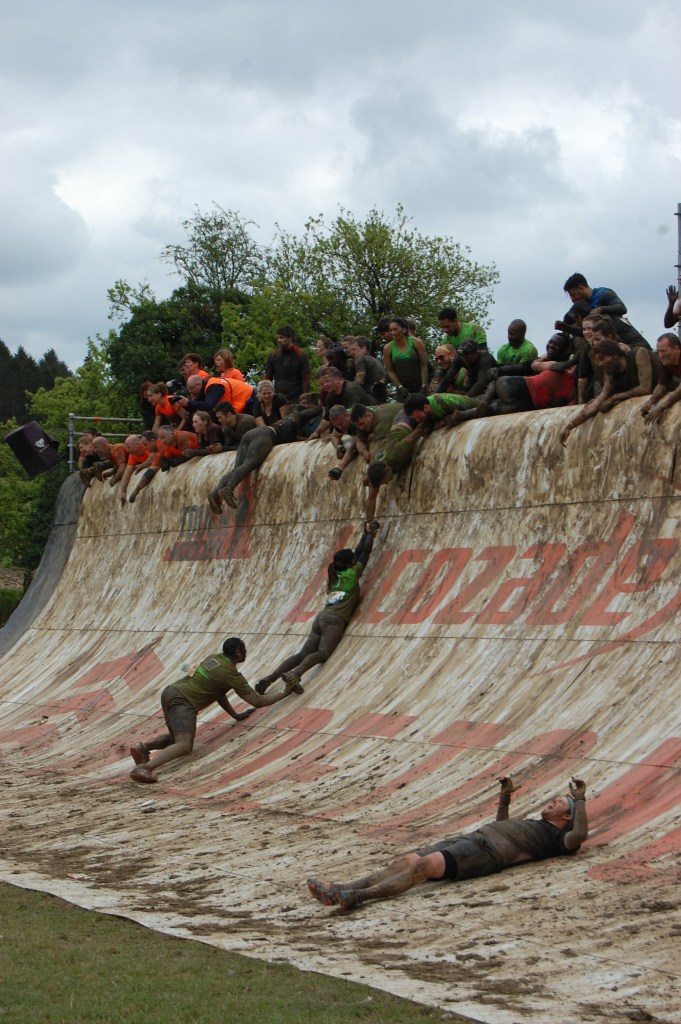 The result of their group camaraderie meant they all crossed the finish line together. Not only did they smash the course, but they smashed their £10,000 fundraising target too. I'm not sure which they were more nervous about. But after meeting them, I had no doubt in my mind they would nail both. Their company feels like a real community and they have tons of energy and a can do attitude. Those assets go a long way and I am thrilled they have chosen to partner with Renewable World for the long term – evidenced best by the brilliant slogan they chose to have on the backs of our charity t-shirts.
"My team and I decided to back Renewable World as a result of Gethin coming to my office along with Sarah from the charity to explain exactly what it does and how our efforts could help the lives of others. As a result of their visit, we were very happy to become involved and intend to assist the charity with regard to future ventures." Al Kerr (owner, Acre Properties)
The real obstacles
As for me, I am always moved when people put themselves through hell to raise money for those in need. My job was to remind them that no matter how tough they found each obstacle, they could have a shower, go home and never do it again, if they chose to. That's not the case for those living in extreme poverty without electricity, for whom each day involves obstacles we can't even imagine. But by putting themselves through this challenge and raising an extraordinary £13,000 the Acre Properties crew will be giving others the chance of a better life.
Please follow Renewable World to find out how.
And if you possibly can, please get behind us all the way too.
Sarah
Vice Chair (Trustee) Renewable World