Naram Gaun's project progress
Last month, the Renewable World Nepal team reached a new milestone when they installed our largest solar-powered water pumping system to date for the community of Naram Gaun.
The system has 39 solar panels, which generate 11.7kWp. This electricity is used to power a water pump, which lifts clean water a total of 207m uphill, from the source to a storage tank located at the top of the village. All in all, the system is pumping 30,500 litres of water per day.
Thanks to the solar-powered water pumping system, 78 families and one primary school can now access water from a tap stand outside their home/school – helping to improve access to water for over 600 people!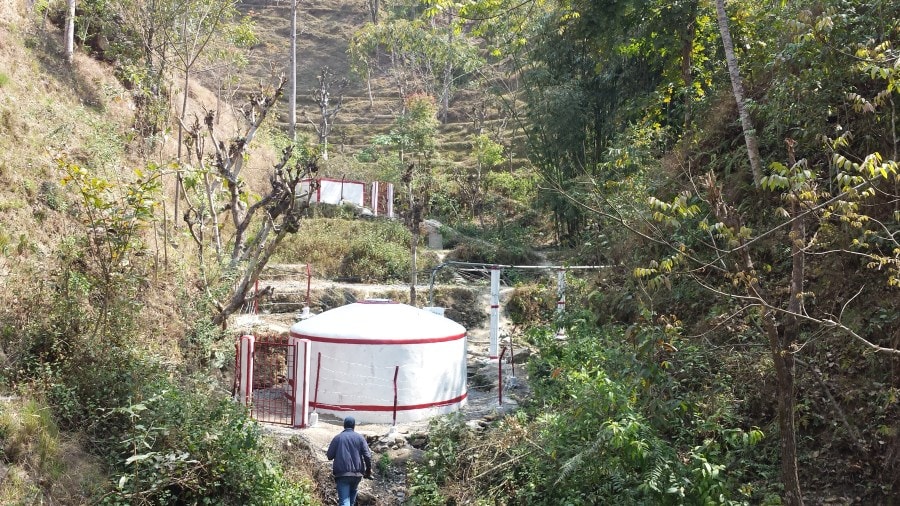 Take a behind-the-scenes look at what goes into the construction of such an ambitious project, with the whole village coming together and helping with the installation:
All in all, our SolarMUS Programme has achieved quite impressive new heights in 2017. Take a look at the infographic below for a quick overview: