Walking On the edge
"Everywhere is within walking distance if you have the time."
Surely that's what Peter Mears, a 35-year old man from North-Yorkshire, must have thought when he decided to attempt to walk the entire UK coastline in under two years, to raise funds for three environmental charities – the National Trust, RSPB, and our very own Renewable World.
Peter set off for his gargantuan challenge on Sunday, the 30th of April from Dunnet Head in Scotland (the northernmost point in mainland UK) and – aside from a quick interlude to attend his sister's wedding in Kent – hasn't stopped since.
After two and a half months of walking, Peter has reached and passed Inverness, and is currently yomping his way east to Rattray Head, towards Aberdeen.
Sleeping in a tent and relying on the kindness of passers by to shower and charge his phone, he's been sharing updates with his followers on social media whenever he finds a signal, making them privy to some of the most remote and jaw-dropping landscapes the British Isles have to offer.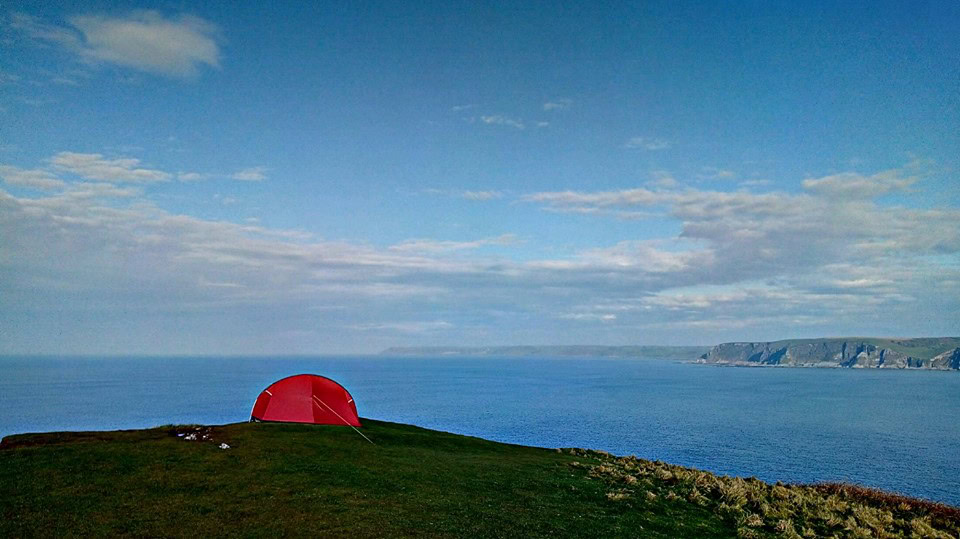 You can follow Pete's progress on his official Facebook Page here.
The Coastline Paradox
Pete is an experienced trekking enthusiast with countless miles on his boots. However, this is without a doubt his biggest adventure yet, and from loneliness to sunburn to finding a dry spot to pitch his tent so close to the sea, there's plenty of challenges he's forced to face on a daily basis. However, the biggest challenge of all could turn out to be measuring the amount of miles he'll have walked once he's done. As he patiently explained to a supporter on Facebook a few days ago, defining the exact length of the UK shores (or any shore for that matter) is impossible due to a phenomenon called the Coastline Paradox, and different official measurements vary from 7,500 to over 10,000 miles.
Numerical disputes aside, though, Pete's fundraising challenge is as incredible a feat as they come, and his dedication and enthusiasm are extremely motivating.
Witnessing the – quite literal – lengths that he's prepared to go to raise awareness and funds for the environmental causes that he holds dear is proving to be very inspiring to us all, here at Renewable World.
A Path Out Of Poverty
Pete has set his fundraising goal at £15,000, an amount that would then be split into equal parts for the 3 charities he's trekking for.
The £5,000 awarded to Renewable World would be instrumental in funding our ongoing renewable energy projects in East Africa, South Asia, and Central America. It would help us change the lives of those living in some of the poorest communities in the world, by providing them with a clean and sustainable source of energy to light homes, pump clean water, and power small businesses.
If you want to show your support to this real-life Forrest Gump, you can head over to his fundraising page and make a donation here.
His fundraising target is as ambitious as his physical effort, and hitting it is still a long way off.
Pete, though, is not stopping anytime soon.