Over 20 million people in Kenya and Nepal lack access to energy, and even where they are connected to the grid, the supply can be unaffordable and unreliable. For these people and the facilities on which they rely, solar is often the most cost effective and reliable source of energy.
Access to electricity saves lives and creates better futures. It's vital for 24/7 health services, powering medical equipment and storing medicines and vaccines. It is also critical for digital learning, which is vital in improving the quality of education. More broadly, electricity enables children to study in the evening, and can be used to pump water to improve hygiene and sanitation for school children and those visiting health centres.
Water, Sanitation and Hygiene (WASH)
We are experts in solar-powered water pumping, for both single and multi-uses (Solar MUS), having installed over 40 community-level systems to date.
Our projects integrate water, sanitation, and hygiene (WASH), providing rural communities with clean and safe water. This improves health and saves time for women who no longer need to fetch water from distant sources multiple times a day.
Alongside the installation of solar water lifting systems, we provide training and information on safe water and hygiene, as we understand the importance of raising awareness to achieve long term behaviour change.
Clean Cooking
Traditional cooking generates harmful emissions that cause respiratory diseases, blacken kitchens and utensils, and have a detrimental impact on forests through the unsustainable collection of fuel wood.
By promoting and facilitating access to improved andmore efficient cookstoves, we help improve people's livelihoods and health, and reduce carbon emissions. We work with communities to identify the best solution to the challenges they face from traditional cooking. This includes more efficient biomass stoves, electric cookstoves in communities with grid access, and bag digesters that produce gas and slurry – a valuable by-product that can be turned into organic fertiliser and used to increase agricultural productivity.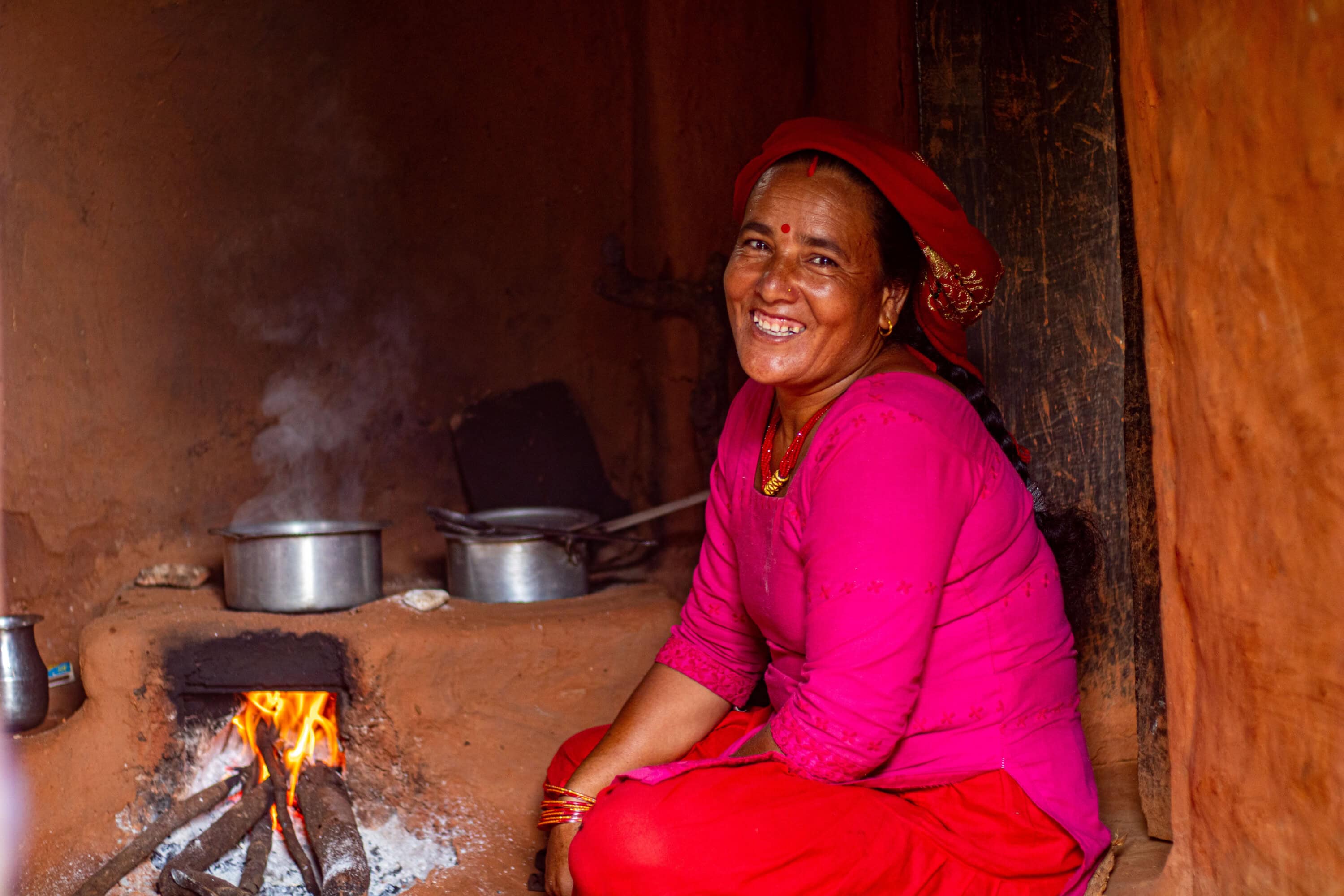 Electrifying Social Infrastructure
We are experienced in supporting local governments and working with the private sector to install solar energy systems in health and education facilities.
Off-grid rural health clinics lack lighting, equipment and refrigeration, leading to preventable deaths from diseases like diarrhoea and respiratory infections. Electrifying a rural health centre can have an immediate and transformative effect on a community. Enabling women to visit their local health centre at night to give birth safely and ensuring children can access the vaccines they need within their own community.