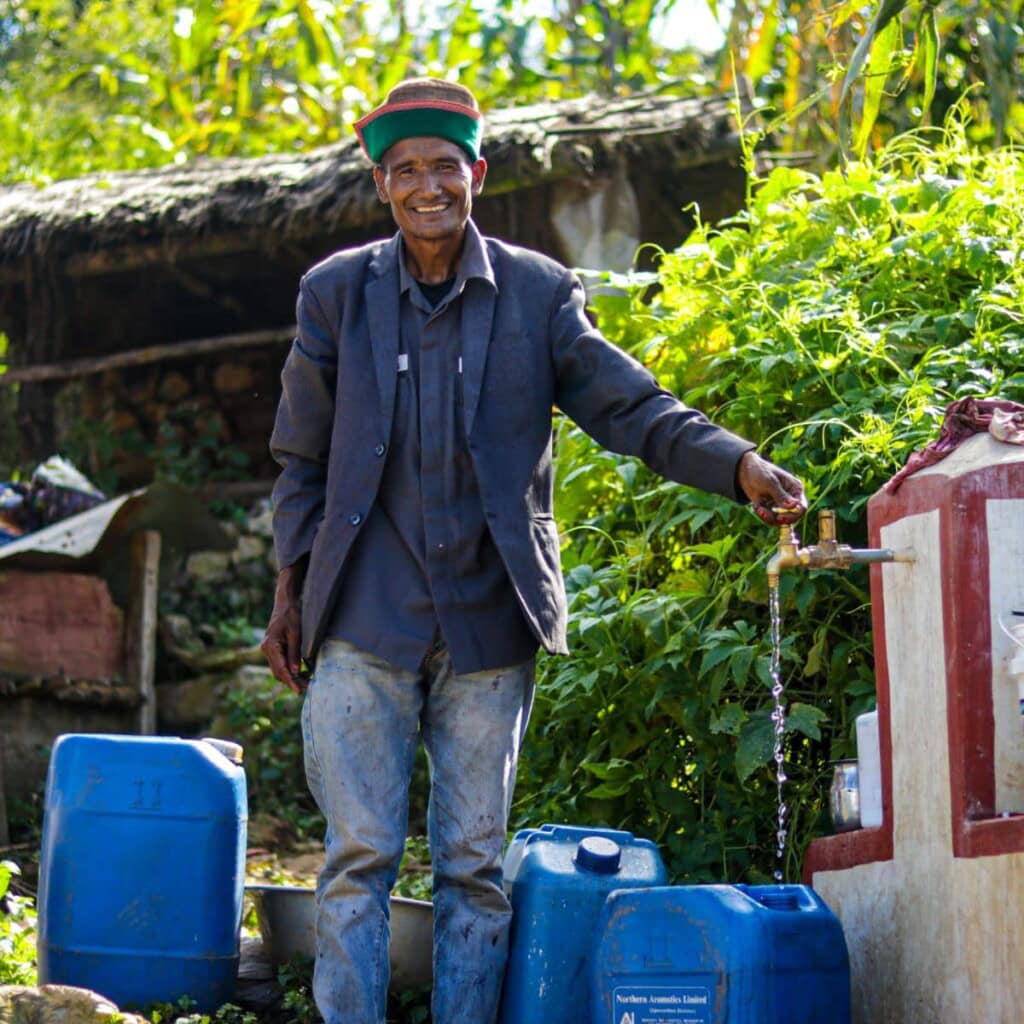 Alleviating poverty in Nepal in the face of a changing climate
Location
Surkhet District, Nepal
Project Dates
1 April 2018 – 30 September 2021
Technology
Solar water pumping (SolarMUS)
Project reach
10 communities
6,631 People
Project Partners
Sundar Nepal Sanstha
Project Funders
Jersey Overseas Aid
Unica Foundation
Target SDGs
Overview
The SolarMUS III: Alleviating poverty in the Nepal in the face of climate change project, was implemented across ten communities in Surkhet District, Karnali Province, with a programme objective to empower rural communities in Nepal to lift themselves out of poverty through increasing access to sustainable energy and affordable and reliable water, sanitation and hygiene (WaSH).
Building on over eight years-experience delivering solar water pumping technology in Nepal, the project focused on reinforcing the link between access to clean energy technology for water pumping in rural communities with improved livelihoods and enhanced health and welfare. Six new solar water pumps along with 725 tap stands were installed improving water access in six communities.

Along with water delivery, a comprehensive training programme in climate smart agricultural techniques was delivered to households across ten communities (including four communities with preinstalled SolarMUS systems) with the objective of supporting households to grow high value, cash crops for commercial sale. Water, sanitation and hygiene (WaSH) related information and education was delivered through community-based groups and covering topics such as handwashing and water purification.
Impact
711 households and 5 schools with improved access to water
45% women in water management committee leadership positions
72% increase in the number of households maintaining kitchen gardens
12-fold increase in annual income (on average) for those selling crops commercially